Terroirs in Minervois

Mosaic of terroirs
Producers in Minervois
Winemakers
Producers and breeders
Terroirs in Minervois
---
From east to west differences in temperature and rainfall can be significant.
The western area is between the Mediterranean and ocean climates which in turn needed. The result is the lowest average temperature of the Minervois and a fairly regular rainfall.
In the East (the Mourrels) you are in the warmest and driest..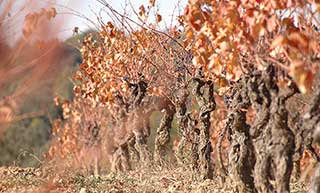 Learn more about…
The terroir
.
La Maison des Causses - Rue des Causses - 34210 AIGNE - 04 68 91 14 58